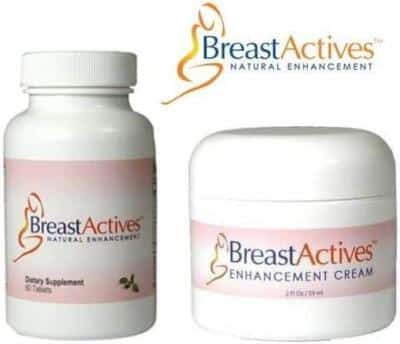 Safe, Effective, All-Natural Breast Enhancement – Without Surgery!
1 month's requirement is 1 set of 60 pills + 2 oz cream
Breast Actives Price Options:
i) 5 months pkg – 3 @ $59.95 + 2 Free
=US$179.85+Free Shipping
ii) 3 months pkg – 2 @ $59.95 + 1 Free
=US$119.90+Free Shipping
iii) 1 month pkg Trial + Subscription
US$ 59.95+Auto-Ship Program
Review
In this Breast Actives Review, I, Michelle Rodrigues, shall tell you all about this leading natural breast enhancement product. If there is anything you want to know about it that is not covered here, just ask me. I have been involved in testing and marketing it and its predecessor for 20 years, so I do know what I'm talking about! Post a comment below or email michelle@breast-actives.net
Frequently Asked Questions (FAQ)
Does Breast Actives really work?
Yes, it does really work to give you larger, firmer and fuller breasts. It has been on the market for 15 years, has been used by over 150,000 women worldwide and it still remains in demand.
Are the results permanent?
The results are permanent. After 5 or 6 months of use, you can discontinue using both the pills and the cream. Your breasts will not shrink after you stop.
Is it safe to use"?
Both the pills and the cream are completely safe to use. In the many years the product has been on the market, there has not been a single report of any harm or ill-effect being caused by it.
Could it interfere with birth control pills?
No. There's nothing in this product that will interfere in any way with the function of any birth control medication.
What is Breast Actives?
It is a natural breast enhancement program that can help you attain your beauty and lifestyle goals without going under the surgeon's knife. It uses three different processes, all aiming for one common goal.
The program comprises herbal supplement pills plus a herbal extract-based breast massage cream plus a guide book with exercises that focus on firming breast shape and eliminating breast sagginess.
It offers women an effective and safe system guaranteed to achieve sexier breasts without the risks of surgical augmentation – such as scars or the body's reactions to artificial implants.
The pills are formulated from extracts of selected plants that are rich in substances known as phytoestrogens. These mimic the action of the female hormone, estrogen and, thereby, promote further development of a woman's breasts.
The cream is based on extract of Pueraria Mirifica. This is a plant native to Thailand, also rich in phytoestrogens. It has a long tradition of use by Thai women for breast enhancement and eliminating the discomforts of menopause.
The exercises have been used for years to help women achieve a fuller, uplifted and firmer look to their breasts.
Non-surgical or natural breast enhancement has caught the attention of respected national media. Mainstream television and newspapers have focused on the benefits of the new wave of non-surgical breast enhancement methods.
How Has this Program Evolved?
This program has evolved from Breast Gain Plus breast enlargement pills, launched by Ultra Herbal in 1998. These pills were formulated from plants rich in Phytoestrogens. That was one of the earliest natural breast enhancement products on the market and soon became very popular among women.
In 2007, Ultra Herbal developed a breast enhancement cream, based on extract of Pueraria Mirifica, an herb long used by Asian women to enhance their breasts and other feminine characteristics.
This new cream plus the existing pills were packaged, together special breast firming exercises, and launched in December 2007 as "Breast Actives". The enhancement results soon made it the leading natural breast enhancement product.
That is how this product evolved over 15 years.
Who Can Benefit From This Program?
Women who are troubled by any of the following issues can benefit from it:
Your breasts are small for your build, so you're unhappy about your body image
You have micromastia – a condition in which the breasts do not develop fully during puberty
Your breasts have lost volume, shape and firmness after breastfeeding, weight loss or ageing.
9 Benefits for You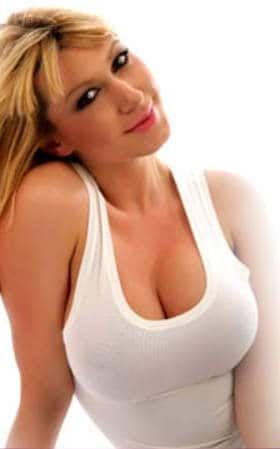 Proven, safe, effective breast enhancement without expensive surgery and the side-effects of implants
Increase bust size by 1 to 2 cup sizes for under-developed or small boobs
Volume, shape and fullness restored to breasts that are sagging or out of shape.
Enlarged breasts that look and feel natural, unlike the "barbie-doll boobs" of surgical boob-jobs
Increase bust size permanently in 150-180 days. No need to continue thereafter
Clothes of all types will fit better, look and feel good – look awesome in swimwear! Increased attractiveness, sex-appeal and social self-confidence
Economical to use – your cost will be less than 5% of the cost of implants
Enhance your breasts in the privacy of your home – no doctor visits needed
No significant or serious side effects, as only natural ingredients are used.
Why Natural Breast Enhancement?
Many women consider their breasts, which are secondary female sex characteristics, to be important to their sexuality. They feel that well-developed breasts indicate femininity, which is important for their self-esteem. Therefore, when a woman considers her breasts somehow deficient, she might choose to take some action intended to enhance them.
Actual and potential methods to achieve larger breasts include:
Surgical breast augmentation, with implants or fat transfer.
Hormonal breast enhancement, through administration of medications such as estrogen or breast enlargement supplements.
Mechanical breast enhancement, such as with the BRAVA Breast Enhancement System, an external breast tissue expander. (The system is cumbersome, expensive, with temporary results).
The most commonly used procedure has been surgical breast augmentation. Yet, at the same time, implant removals are showing a rising trend.
There are several reasons why surgical augmentation may not be a good option. Implants are known to have several issues:
High Initial Cost – $5,000 to $8,000, or more
Changes in nipple and breast sensation
Risk of cancer of the immune system
Implant position changes
Implant leakage or rupture
Implant distortion due to scar tissue
The last three situations require corrective surgery. Breast implants do not last a lifetime and most require repeat surgery.
See the US FDA publication "Risks and Complications of Breast Implants".
Hormonal breast enhancement with the use of natural supplements is an option that is more economical, safer and free of risk compared to surgical augmentation. For this reason, natural breast enhancement has become increasingly popular among discerning women.
Breast Actives Reviews – From Actual Users
Users report better enhancement results with this program than with any other natural enhancement product. You can expect gains in your breast size and firmness from the 3rd month onwards. It's safe, effective, and does deliver the results it promises for a majority of women.
Luisa – from Asuza, CA, USA –

Verified Purchase
"I have been taking BA for three months and have grown from 34C to 38C. My husband has noticed the difference and says that they look much rounder from the bottom and the sides. I just ordered my new monthly supply! I am really HAPPY with BA"
Vera – Jan 27, 2019 –


Verified Purchase
"I'm in the middle of my 3rd bottle of BA and now I can see the real growth. I'm so excited now to see the final result. I was skeptical at first. Thank you so much!!" –
Tracey – from Sydney, Australia –

Verified Purchase
" I have been on B A for less than 1 month and my boobs are already feel fuller and slightly larger. I have breast implants and wanted to take BA to help them look more natural by adding more of my own breast tissue…I'm very happy with the results already!…."
See more Customer Reviews
How To Use Breast Actives?
To use the Pills and Cream correctly, please follow these steps:
The daily dose for the pills is 2 – take after breakfast with water or fruit juice.
Apply the cream once daily and massage into your breasts. Try to apply the cream around the same time each day – ideally after a shower, when the skin pores are more open.
Do the exercises once daily, as far as possible.
While on this therapy, limit the intake of caffeine (tea/coffee/coke) to a maximum of one drink per day – caffeine can interfere with the enhancement action.
Please see detailed instructions for use – How To Use.
Are There Side Effects to Worry About?
No, there are no side effects to worry about. These pills and cream do not have any significant side effects.
The fact is that each individual herb in the formulations is safe to use and has been in common use throughout the ages in various regions, especially in Asia. These are natural plant extracts and not pharmaceuticals, and contain no synthetic chemicals.
The hormone, estrogen, if used in excess, does increase the risk of undesirable side-effects including cancer. However, this does not happen with phytoestrogens, which are the active ingredients in these pills and cream. In fact several studies indicate that phytoestrogen intake may actually protect against breast cancer development.
However, sometimes, individual women do experience some mild side effects:
Tenderness or soreness of the breasts – this actually indicates response to the therapy
Allergic reaction to some of the herbal ingredients – this could be mild diarrhea or skin rashes. If it occurs, simply reduce the dosage by half for a while and then gradually increase to the normal level as the reactions subside.
Are There Any Restrictions?
There are some restrictions:
Do not use it during pregnancy or breastfeeding – wait until breastfeeding is over. Then you can start this therapy.
If you have any pre-existing health problems or are currently on any prescription medication, consult your doctor before using any herbal supplements.
Are These Pills FDA Approved?
No, these pills are not FDA approved. Since they are in the category of "dietary supplement", they are not evaluated by the US FDA, and do not require FDA approval. Please see FDA 101: Dietary Supplements | FDA.
Some websites claim that the pills are "FDA approved" – these claims are false and misleading.
However, in June 2007, the FDA issued rules for "Good Manufacturing Practices (cGMP)" for dietary supplements. These rules are for ensuring the purity, quality, strength and composition of these supplements. This product is manufactured in plants that are 100% compliant with the FDA's cGMP conditions.
Where Can I Buy Breast Actives?
You can buy it online from the manufacturers' Secure Order Website or from other online portals. It is not sold in retail stores or pharmacies.
I advise you to buy from the manufacturers' website as there are several benefits:
You are sure of getting the genuine product. There are many fakes on offer, so please ensure sure you are getting the "real thing".
Periodically, there are special offers from the manufacturer. You may not get these offers from other sources.
There is a 90 days Guarantee, only if purchased from the manufacturer.
To buy from the Manufacturer, click any "Buy" button on this website. This will take you to the Secure Order Website. You'll be offered 3 price options –
5 months pkg @ US$179.85
3 months pkg @US$119.90
1 month pkg @US$59.95 with auto-ship subscription.
I recommend you choose either Option (1) or (2).
This website, where you are right now, is an authorized marketing website for this product. If you click through from here, I will help you in case of delivery problems.
Order Shipping
Orders placed through this website qualify for FREE SHIPPING for the 3 months and 5 months packages.
US orders are shipped by USPS and take around 7 days to deliver. International Orders are shipped via FedEx or USPS Global and take 10 to 21 days depending on customs clearance at the destination country.
One Month Trial with Auto-Ship Program
The 1 month pkg at $59.95, is a Trial Package with an Auto-ship Program, for those who wish to test the product with a minimum trial order,
Please note: the enhancement effects usually start in the 3rd month. After the initial cost, you will be automatically enrolled in a monthly auto-ship program of 1 set @$49.50 from the 2nd month onwards, till you call to cancel. I recommend you avoid this option.
Is There a Guarantee?
Yes, there is a Guarantee. If you have any complaints about the product, you can ask for a refund on any unused and unopened item, within 90 days of your purchase, provided you have bought it directly from the Manufacturer.
For details, please see return policy and procedure.
What Makes Breast Actives Unique?
What makes it unique is the fact that it is a combination of pills, cream and exercises, all working together at the same time, to enhance your breasts.
There are many natural breast enhancement products on the market. However, all the others are either herbal creams or pills – not both.
This 3-step approach has made this program the Best Selling, #1 Market Leader, among all natural bust enhancement products.
There is one other product, Total Curve, that combines pills and a gel. But the gel is based on a proprietary ingredient, Volufiline, about which there is no information in the public domain.
Are There Any Other Health Benefits?
Yes, there are other heath benefits. The blends of herbs in the pills and cream promote several other benefits, in addition to breast development:
Protection against cancer –
(a) Some studies link consumption of phytoestrogens to reduced risk of breast cancer and reduced risk of cancer recurrence.
(b) Some studies link consumption of phytoestrogen to reduced tumor cell growth.
Ref: Breast Cancer Prevention Partners
(Phytoestrogens are the primary active ingredients in this formulation)
Improve sexual function and libido
Relieves the symptoms of PMS
Protects against osteoporosis
Minimize the unpleasant symptoms of menopause, i.e. hot flashes, loss of libido, dry vagina, loss of tone in the breasts
What Are The Breast Actives Ingredients?
1. Ingredients in the Pills are:
Kelp (whole plant)
Fennel (seed)
Don Quai (root)
Blessed Thistle (root)
Dandelion (root)
Fenugreek (seed)
Watercress (leaf)
L-TyrosineVitamin E (as d-Alpha Tocopheryl Succinate)
2. Ingredients in the Cream are: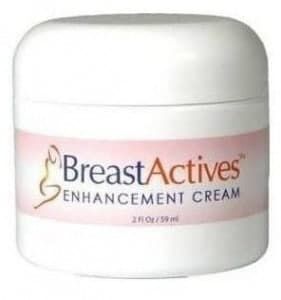 Extract of Pueraria Mirifica
Extract of Red Clover
Several Supporting Ingredients
Pueraria Mirifica is a herb is found in Thailand. Professors Kuramoshi (of Japan) and Yuthana (of Thailand) conducted the first documented study of Increasing Human Breast Size with this herb.
See Detailed List of Ingredients, including the supporting and non-active substances.
How Does Breast Actives Natural Enhancement Work?
It works by using the natural ability of phytoestrogens to mimic the action of the female hormone, estrogen.
The herbal ingredients in both the pills and the cream are rich in phytoestrogens.
According to Wikipedia, "Phytoestrogens are ….called 'dietary estrogens'. They are a diverse group of naturally occurring nonsteroidal plant compounds that, because of their structural similarity with estradiol, have the ability to cause estrogenic effects."
As a result of this ability to mimic the action of estrogen, phytoestrogens can stimulate the estrogen receptors in the breast. Scientists have proven that stimulating the estrogen receptors with phytoestrogens can actually increase the size of the female breast by as much as 150%.
These are facts of science.
Based on this research data, the pills and cream have been formulated to naturally enhance female breasts with herbal extracts. Thereby, this program has changed the lives of thousands of women worldwide with this non-surgical approach to breast enhancement.
For more detailed information, See How Does It Work? and Phytoestrogens
How Long Does It Take to Work?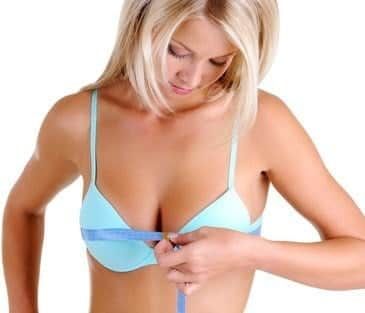 Generally, it takes about 8 weeks for this program to start showing results.
In most cases, users begin to see actual enhancement results at the start of the third month of use. While there may be small variations due to individual metabolisms, in 5 to 6 months, you should reach your full enhancement potential.
The enhancement usually progresses as per the following timeline:
Real increase in breast size from the beginning of the 3rd month of use.
In 5 to 6 months, you will reach your full growth potential of 1 to 2 cup sizes.
Your breasts will have increased firmness and volume.
After 5 to 6 months, there is no need for further use. The improvement is permanent.
In Conclusion….
As a woman, if you wish you had bigger boobs, or that they were fuller and firmer, then this natural enhancement program is an option you should definitely consider.
Of course, breast augmentations with implants are effective. But, they are expensive, risky, with possible serious side-effects, including risk of cancer.
Your Non-surgical options are:
Suction devices – BRAVA System
Fat transfer procedures
Herbal Pills and Creams
Firstly, suction devices are uncomfortable, expensive and the effect is temporary. Secondly, fat transfer procedures are expensive and the effects wear off over time.
This leaves the herbal products. There are several brands available, but this one offered here is the Market Leader. It has built up its reputation over 22 years, with more than 150,000 satisfied users worldwide. The combination of supplement pills plus massage cream plus special exercises makes it more effective than products which are pills alone or cream alone.
Keep your expectations moderate. If your cup size is A and you are looking for a DD, it will not happen. However, if an enhancement of 1 to 2 cups sizes, with improved fullness and firmness, will satisfy you, then Breast Actives will make you happy!
Who Should I Contact If I Have Questions 0r Complaints?
If you have any questions about the product – including usage, safety, efficacy, price, order process, and anything else – please contact me by email at michelle@breast-actives.net. I will answer you promptly and comprehensively.
After placing your order, if you have any complaints or questions regarding shipment information, order tracking, cancel auto shipments, update credit card, etc., please click Customer Care and follow the instructions on that page.
For customers who have ordered by clicking through from this website: In case of delivery delays, first contact Customer Care. If the issue remains unresolved, send me an email with details of your order and of your conversation with Customer Care. I will follow up for you.
Other Options for Natural Enhancement
In addition to Breast Actives, which is ranked #1, I can recommend two other natural breast enhancement products which you might like to investigate.
Total Curve – $179.95 for 3 months
Total Curve comprises dietary supplement pills, containing Phytoestrogens plus a massage gel containing Volufiline™. The problem is that Volufiline is a proprietory ingredient about which there is no information in the public domain.
Naturaful – $129 for 3 months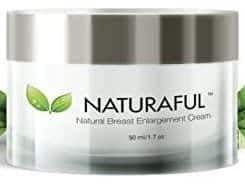 Naturaful comprises only a phytoestrogen-based massage cream. Without the benefit of dietary supplement pills, the breast enhancement result is obviously much less effective than products that use both pills and cream.
Compare Products: Please see this Comparative Chart of these three non-surgical bust enhancers, based on my research.